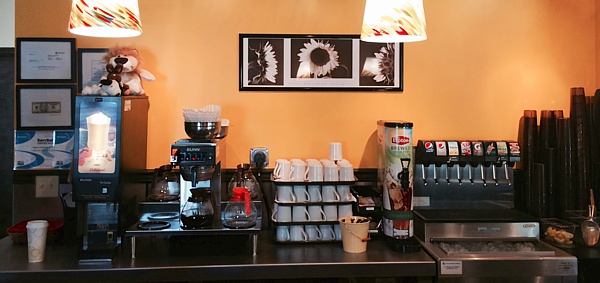 20 oz. Soda (free refills) $2.25
Kids 12 oz. (10 years and under) $1.50
20 oz. Milk or Chocolate Milk $2.25
Kids Milk or Chocolate Milk $1.50
Coffee or Tea (free refills) $1.75
Hot Chocolate $1.75
We offer Pepsi products:
Pepsi, Diet Pepsi, Mountain Dew, Sierra Mist, Mug Root Beer, Lipton Unsweetened Iced Tea, Brisk Raspberry Iced Tea, Tropicana Lemonade, Sweet Tea, Seltzer Water
Desserts
Assorted Cakes, Pies, and Cheesecake: $4.25
Sweet Street Gourmet Desserts $5.25
Please ask your server for a daily dessert selection!